The Minnesota After Effect User Goup
The official After Effects user group in the Twin Cities area.
The Minnesota After Effects User Group is dedicated to bringing After Effects users together to network, show off their work, get help from other artists, and learn. We try to meet monthly at locations in and around the Twin Cities.
Each meet up features time to talk with other members, show off work or get help, and often a presentation on a certain topic. Most events are BYOB, so bring something for yourself and maybe even to share!
Latest News & Updates
Adobe has just released the latest update to After Effects, version 14.0 (CC2017), as well as the rest of the Creative Cloud applications. For an exhaustive list of what's new, take a look at the official announcement on Adobe's After Effects blog. But here's the highlights: Updated user interface New Cinema 4D renderer (replace the Raytrace Engine) Better Playback performance of video footage Live Text Templates now packaged with all …
Continue Reading
This week at our meetup we got a chance to hang out at HDMG's studio. It offered a dark space for the projector and a huge area to project on the cyc wall. No one had trouble seeing this time! We also saw several new faces and had good conversations. First we got down to business showing off the new website and our Slack group. If you haven't heard about …
Continue Reading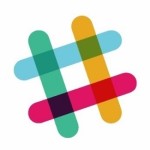 Join the MNAE Slack Group! Slack is a communication platform meant for businesses, but it's been bent to the will of many social groups… including us! Think of Slack as a chat room where you can get feedback on your latest project, help with your animations, or just talk shop with other local After Effects users. Due to how Slack works, you'll need to request an invitation. It's a manual …
Continue Reading